Welcome fellow stock traders!  I am Robert Buran and I update Today Stock Market every trading day.  I utilize Short Term Stock Trading
strategies along with  automated stock trading software and short term stock trading systems to take trades everyday in the U.S. stock market including the NYSE, NASDAQ, and AMEX. I post my trading  positions here along with images from stock trading charts and stock trading software that I use to generate profitable trades.  I include a video of my stock market report on this page every day. 

Friday,  May 17, 2013
Stock Market Open: 09:30 AM EST
The DOW opens +55 and our  open trade leaps.   (click to enlarge)
30 minutes in (click to enlarge)
SCTY (click to enlarge)
Close: DOW closes + 121.  This is what we closed out::RTFC -880, TSLA -2820, VLTR +640, STZ +200, TDC +639, CBR -1402, RDWR +15, HHC +785, DGAZ -1560, CIEN +3516
TOTAL = -$ 867
This is what we are holding  (click to enlarge):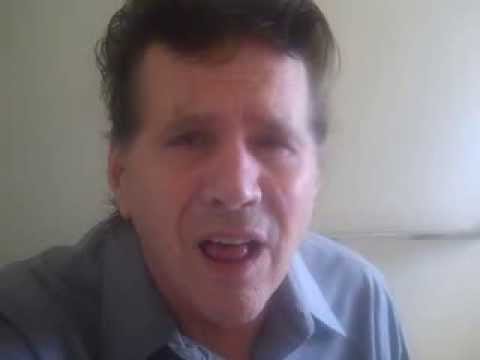 Articles by Trader Bob on Short Term Stock Trading:
High Return Investments in 2013 - Most Americans have become weary of this never-ending recession and may be searching for High Return Investments in 2013.  Many may be thinking of investment in the stock market, but few may have seriously ever thought of short term stock trading as a way to ramp up their income in 2013.  Like almost every year before, 2013 has been the subject of much speculation by the "doom and gloomers".  There are videos floating around the Internet with credible "financial experts" predicting that 2013 will be the year of the worst stock market crash in history and that investments in the stock market will lose at least 90% of their value.  Forget the media hysteria and general stock market pessimism. Read the Whole Article
Automated Trading from Home - Is it possible to do automated trading from home similar to what banks and hedge funds do?  I have been trading for a living from home for about 25 years and entering most of my trades manually, but what about AUTOMATED trading from home?   This is indeed now possible and is fairly easy to do with automated trading software that you can run on a desk top personal computer. Read Entire Article
Is Investing in the Stock Market Gambling?  I have argued for a long time that trading stocks and gambling are very similar.  So is investing in the stock market gambling ?  Well what if investing in the stock market IS gambling?  I do not think that means that you should stop trading stocks, it only means that you need to understand something regarding probability of winning when you trade stocks.  Read Entire Article
Intraday Stock Trading does NOT mean just day trading.  Intra-day data becomes a tool making it possible to make 2 and 3 day trading systems far more sophisticated than ever before. When most traders hear the phrase Intra-day stock trading they think of day trading.  I have never liked day trading because I have found that day trading systems that I have developed, although marginally profitable, make more money if they are held onto for an extra day or two. Read Entire Article
 Stock Trading for Dummies, Profitable Trading for the Intellectually Challenged.  First of all I am going to tell you that I am a stock trading dummy and proud of it and I am therefore uniquely qualified to write this article, Stock Trading for Dummies.  I have made millions of dollars trading stocks and I am blessed with the inability to understand the technical analysis of markets.  You should be happy that you are a stock market dummy because this fact may help you in making real money in the stock market. Read Entire Article
Go Here for Many More Free Articles by Trader Bob
Want to contact me?  I should be able to get back to you via E-mail within a  few hours.  Also see below for phone.
Telephone 702 490 5317
I am a trading system pro and have been trading markets and have been involved with trading system development and the programming of trading system software for 25 years. "Today Stock Market" is my opportunity to share with you some of my trading experience while discussing stock market news and giving my daily stock market update.
Latest posts by Robert Buran (see all)
Friday, May 17, 2013, Today Stock Market

- May 18, 2013

Thursday, May 16, 2013, Today Stock Market

- May 16, 2013

Wednesday, May 15, 2013, Today Stock Market

- May 16, 2013